Joseph Neree Losier
1949-2019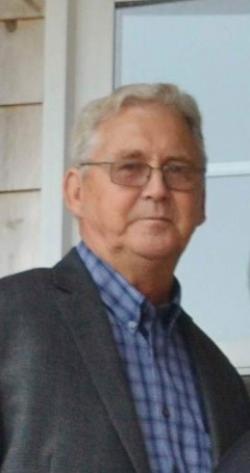 Mr.Joseph Neree Losier, of Seal Cove, Grand Manan, NB passed away at the Saint John Regional Hospital on Friday, August 9, 2019, with his family by his side.
Neree was the son of Alphonse and Christina (Savoie) Losier, of Pont Landry, NB. Neree started out in carpentry, working at several jobs, and retired from the Grand Manan Nursing Home maintenance service. In the last several years, worked with his wife Caroyl in the preparation of their jams, preserves, and dips for the Saturday Markets.
Neree is survived by his wife Caroyl (Cooke) Losier, of Seal Cove; two daughters, Lynn Leslie (Kyle) of Seal Cove, Suzanne Ingalls (Geoffrey) of Castalia, four grandchildren, one great granddaughter; two sisters, Stella Glazer (Gille) of Moncton, NB, Evelyn Higgs (Brian) of BC; three brothers, Victor Losier, of Tracadie, NB, Fortunate Losier (Rose) of Stanley, NB, Hubert Losier (Julianne) of Tracadie, NB; his mother-in-law Sylvia Morse of Castalia, NB, also several nieces, nephews, cousins and many friends.
Neree is predeceased by his parents, four baby siblings, and his sister-in-law Mona Losier.
There will be visitation from Immanuel Family Church, on Wednesday, August 14th, 2019 from 6-8 PM. Funeral Service will be from the Church on Thursday, August 15th, 2019 at 1:00 PM.
Memorial donations may be made to the Grand Manan Boys & Girls Club, the Grand Manan Nursing Home Foundation or to a charity of the donor's choice.
Funeral arrangements are in the care of Ells Funeral Home Inc., 1199 Route 776, Grand Manan, NB E5G 1G2. Condolences, messages of sympathy may also be sent to www.ells.ca or (506)662-3116.
Service Date
Thursday, August 15, 2019
Service Time
1:00 PM
Service Location
Immanuel Family Church, Grand Manan
---
Visitation
Wednesday August 14, 2019
Visitation Time
6 - 8 PM
Visitation Location
Immanuel Family Church
---
Burial Date
Aug 15, 2019
Burial Location
Maple Grove Cemetery
---
Requested Charity
Grand Manan Boys & Girls Club, Grand Manan Nursing Home Foundation or to the charity of the donor's